Product Details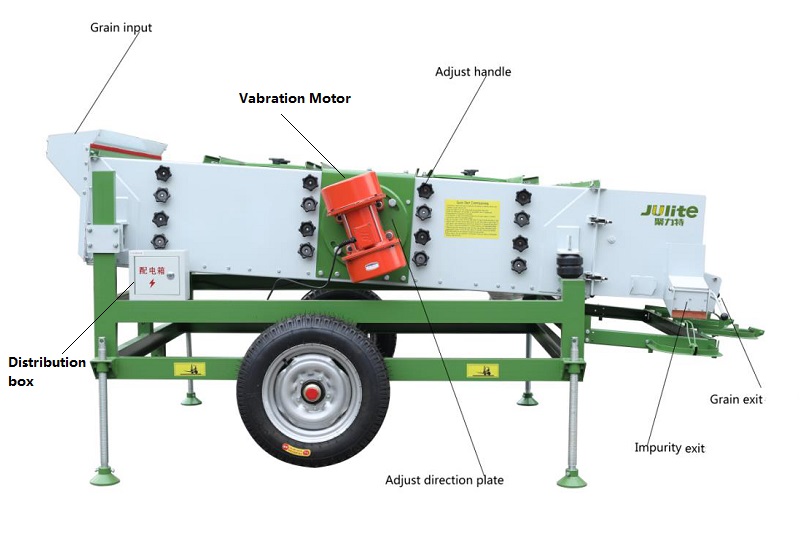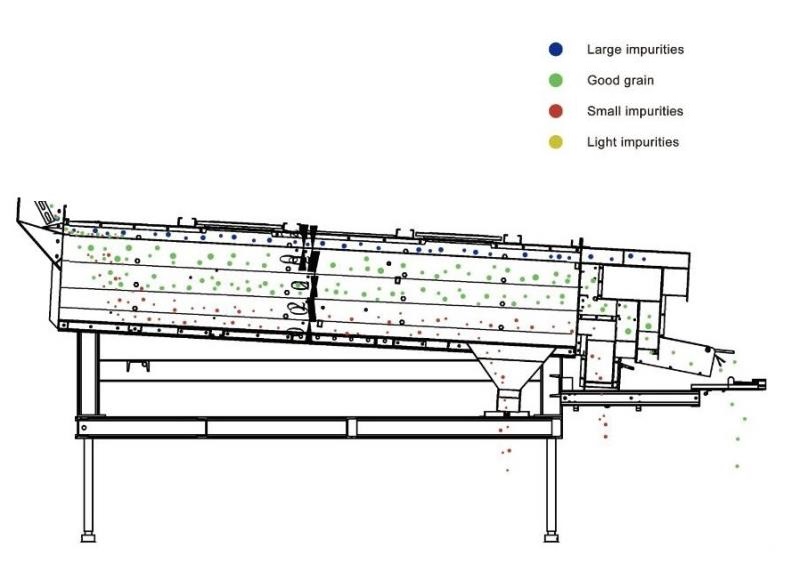 Feature
The vibration sieve can separate big and small impurities from all kinds of grain and seeds.
The material can be classified into big, medium and small particles with different layers of sieves.
It is widely used in seed processing and agricultural product processing industry.
Durable, Stable and Easy to handle.
Specification:

















Vibration Grader
Model
Layer
Sieve Surface
Area (mm)
Power
kW
Capacity
t/h
Weight
Kg
Overall Size
L×W×H mm
5XFJ-7.5B
Three
1250x2400
1.1
7.5
1040
3500×2050×1880
5XFJ-7.5C
Four
1250x2400
1.1
7.5
1080
3500×2050×1880
5XFJ-10B
Three
1500x2400
1.5
10
1160
3500×2300×1880
5XFJ-10C
Four
1500x2400
1.5
10
1210
3500×2300×1880
5XFJ-10D
Five
1500x2400
1.5
10
1360
3500×2300×1740
5XFJ-20Y
Double screen box
1500x2400
1.5
15-20
1360
3500×2300×1740


5XFJ-7.5BC
Three
1250x3600
1.5
7.5
1200
4630×2050×2050
5XFJ-7.5CC
Four
1250x3600
1.5
7.5
1360
4630×2050×2050


5XFJ-20C
Eight
1500x2400
3
15-20
2800
4363x2375x4399
5XFJ-30C
Twelve
1500x2400
4.5
20-30
4200
4387x2549x5435