In order to analyze the relationship between current economic situation and international sesame trade, discuss new direction of sesame industry cooperation, assist enterprises seeking new development opportunities, and promote positive development of the international sesame industry, CFNA is hosting China International Sesame Conference 2021 (Spring) on April 16TH, in Qingdao, Shandong Province. In case you can't travel to China due to the COVID-19 pandemic, online meeting room through ZOOM will be provided. Julite Machinery will be there.
Join us to this Conference http://en.sesame.cccfna.org.cn/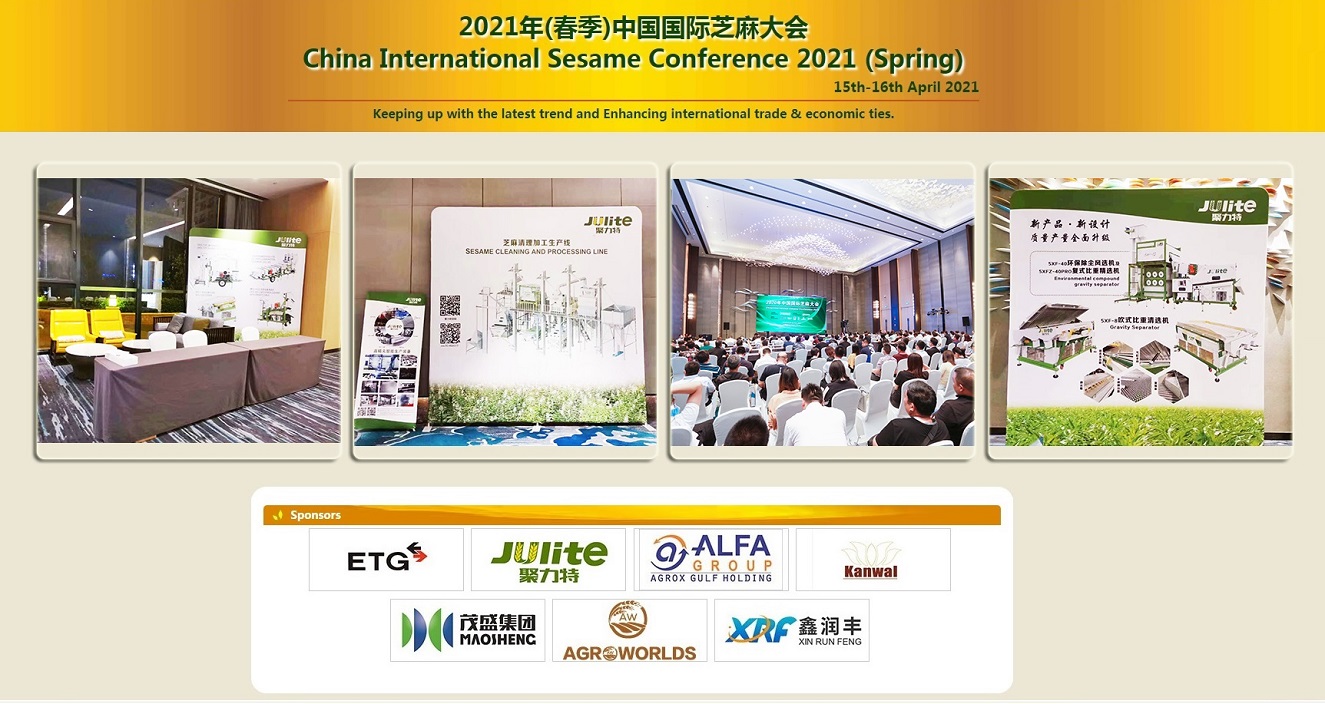 2020 Canton Fair
China Import and Export Fair, also known as Canton Fair, is established in 1957. Co-hosted by the Ministry of Commerce of PRC and the People's Government of Guangdong Province and organized by China Foreign Trade Centre, it is held every spring and autumn in Guangzhou, China. Canton Fair is a comprehensive international trading event with the longest history, the largest scale, the most complete exhibit variety, the largest buyer attendance, the broadest distribution of buyers' source country and the greatest business turnover in China.
Our JULITE MACHINERY has attend the Canton Fiar sice 2017, twice every year. Now the products have been exported to the United States, Argentina, Bolivia, Venezuela, Turkey, Ukraine, Thailand, Laos, Philippines, myanmar, Indonesia, Taiwan, Hong Kong, Australia, dubai, Egypt, Mali, Nigeria, Sudan, Ethiopia, somalia, Uganda, Kenya, Tanzania, Burkina faso, Mozambique, Madagascar and other countries.
We often attend the domestic and foreign professional exhibition, 2019 Agriculture and animal husbandry in Nigeria, Agricultural Machinery Exhibition in Egypt, Russia krasnodar Agricultural Machinery Exhibition, Uzbekistan Agricultural Machinery Exhibition,our company also took part in the world's leading agricultural machinery exhibition, Germany Hanover Agricultural Machinery Exhibition, and bring our equipment to the world stage. At the same time, we also recognize the differences with the international leading equipment, urging us to move forward.