Product Details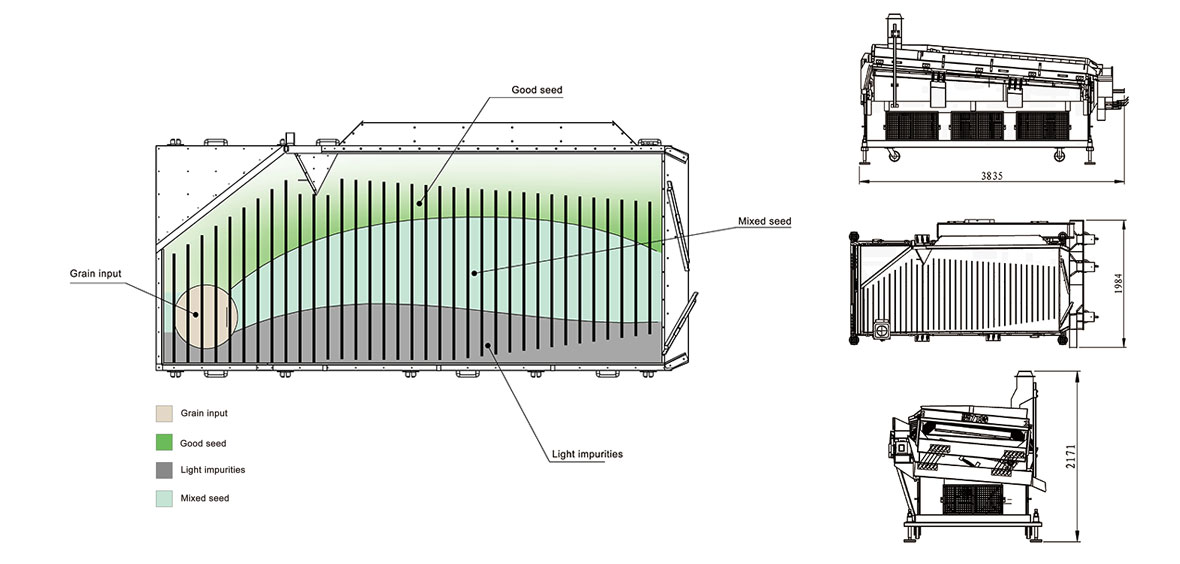 Feature
1.By adjusting wind pressure, amplitude and other parameters, larger and smaller proportion material will be separated.
2.This machine is to remove blighted seed, budding seed, damaged seed (by insect), and other light impurities from wheat, corn, paddy, sunflower seed, melon seed, legume, etc.
3.At the same time, there is an angle on the right of vibration surface; the stone can be separated.
Specification
Model
5XZ-8 Gravity Separator
Sieve SIze
1380mmx3150mm
Power(kw)
Three motors, seven fans
Fan motor: 11KW
Vibration motors: 2.2KW
Side grain outlet motor:0.75 kW
Total: 13.95KW
Capacity(t/h)
7-8(based on beans and white beans)
Weight(kg)
1680
Overall Size L×W×H(mm)
3870mmx2000mmx1700mm
Voltage
380V, 50HZ, three phases (must be three phases, voltage can be design to others)