Product Details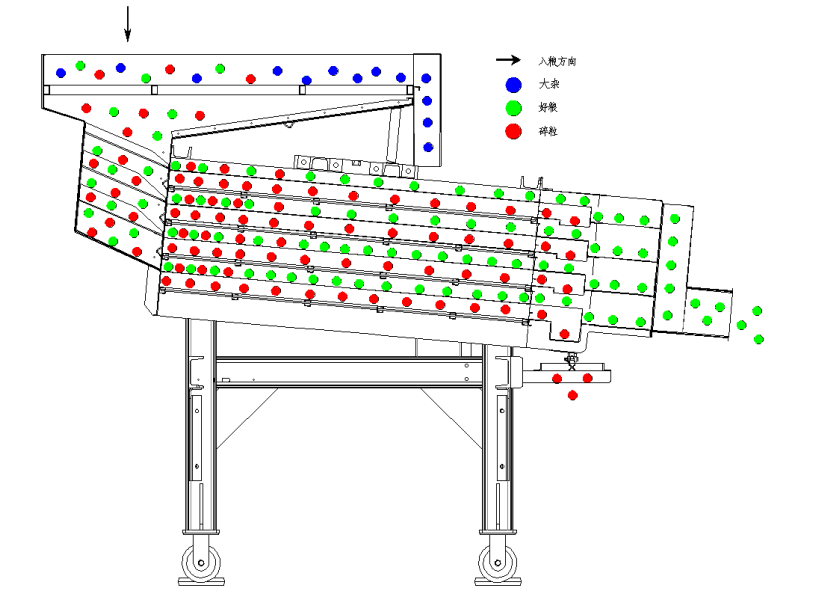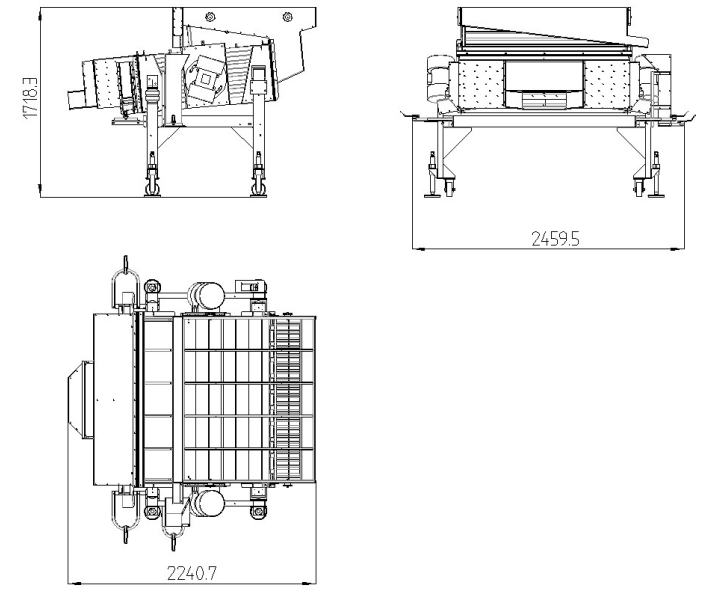 Working principle
5XFJ-40A Vibration Grader is a large-capacity vibrating grading machine used for removing large impurities and broken grains mixed in materials. The materials which is processed by the 5XFZ-40Z double gravity table cleaner, will enters the 5XFJ-40A Vibration Grader to remove the large impurities, stones and broken grains in the material effectively.
5XFJ-40A Vibration Grader Advantage
1.The vibration grader is used with 4 layers of sieves in parallel, and the sieving rate is higher, which can greatly increase the capacity while ensuring the effect of removing impurities;
2. Small footprint and space saving;
3. The whole machine has compact structure, simple operation and good stability.
Application
This vibration grader is suitable for various materials to removing broken grains.
Specification
Name

Model

Sieve Surface Area (mm)


(kw)Power (kw)

Capacity (T/H)

Weight (kg)

Overall Size L x W x H (mm)

Remark

Seed

Grain

Vibration Grader(with extra sieve for removing large impurities)

5XFJ-40A

1455ⅹ1200

1.1

15-22

20-40

1080

2241ⅹ2459ⅹ1786

(single machine)

used with 40Z

6643ⅹ2630ⅹ3547

(combination with 40Z)




Vibration Grader(without extra sieve)

5XFJ-40

1455ⅹ1200

1.1

15-22

20-40

1000

2132ⅹ2391ⅹ1591

(single machine)

used with 40ZA

6543ⅹ2715ⅹ3547

(combination with 40ZA)



Combination application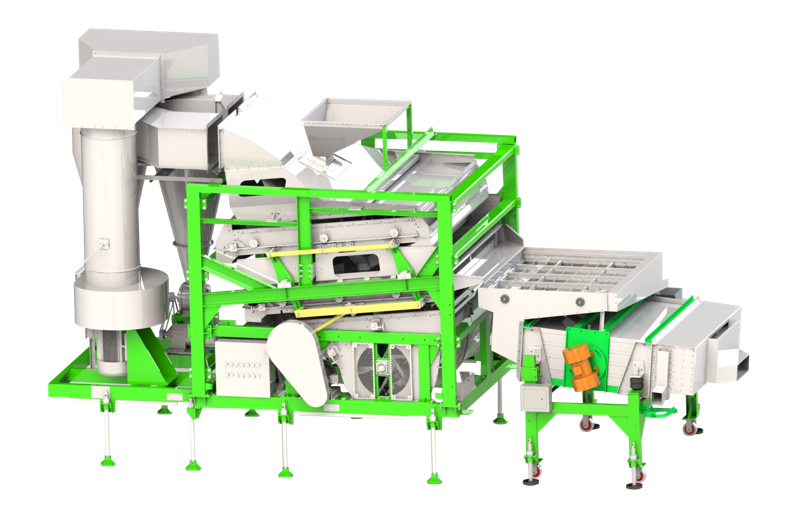 5XFZ-40Z Double Gravity Table Cleaner & 5XFJ-40A Vibration Grader combination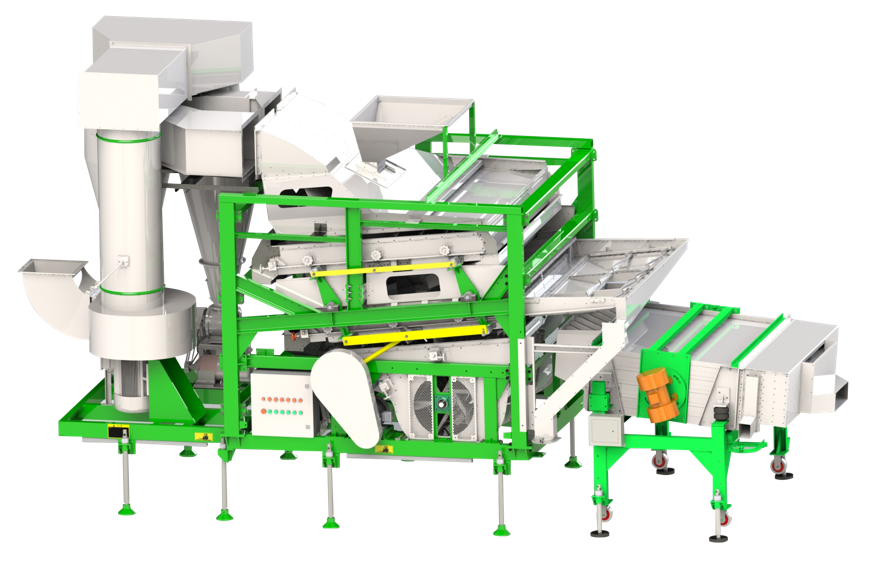 5XFZ-40ZA Double Gravity Table Cleaner & 5XFJ-40 Vibration Grader combination